Sep. 15, 2019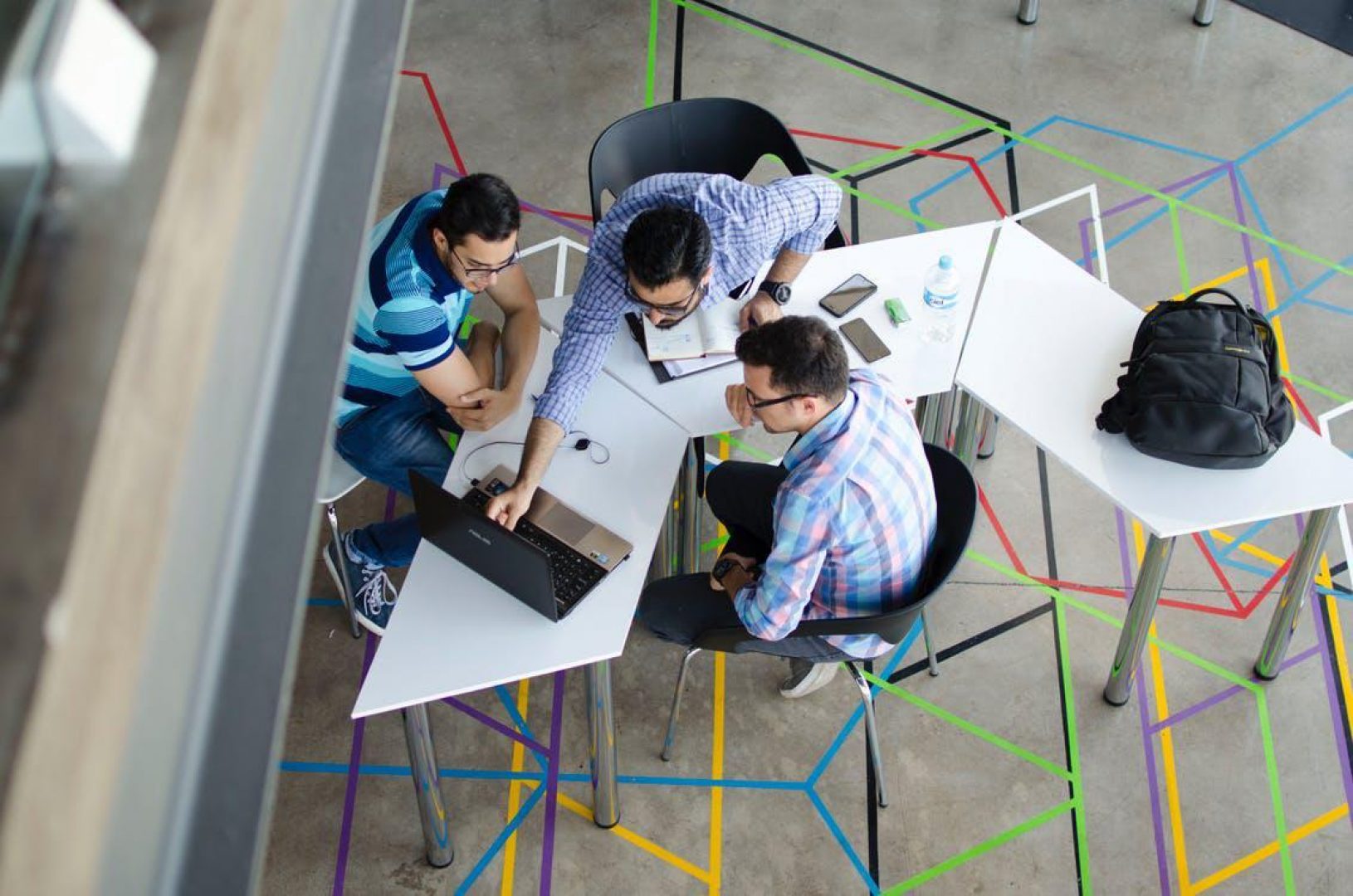 Co-working spaces are hubs for highly skilled and creative people. From developers to designers, writers, business lawyers, assistants, and so much more, there's usually a mix of skills and industries working out of one office. So how do you, as a co-working space manager, ensure that these people discover the potential in choosing to collaborate with their hub members?
70% of co-working space members choose to collaborate. Which is no surprise as more than half of a survey population say that they use co-working spaces to meet like-minded people. Here are some tips to ensure that your working space is designed and optimized for collaboration among members.
How to Encourage Collaboration in your Co-Working Space
Use on-site facilities to build a collaboration culture
People often want to share their ideas, talk about their latest projects, or gain knowledge from others. Most of these discussions happen during breaks or as the day winds down. Use on-site facilities to move these discussions from small talk to potential projects. A member could be struggling with a problem to which another could proffer a solution. You need to get them talking.
You may choose to host work lunches where people can relax and interact. Choose a day and time frame that will be most convenient for all. You can also pledge some office resources towards supporting ideas that are born in the office.
Design for a diverse group of workers
Even with substantial marketing efforts, co-working spaces are often found through word-of-mouth and recommendations. For this reason, you could quickly discover that your office is being filled with the same type of people e.g., developers. While their business is welcome, you also want to attract people with other skills from diverse industries.
Ensure that your office is not designed to attract just one type of worker (if it's not a niche office). Provision should be made for people who like to work in absolute silence, people who take phone calls all day, people who want to walk around while thinking, and so on. You don't need a lot of office space, just some creative arrangement. Ask your members for suggestions and their collaborative help if required.
Nip conflicts before they grow
Members share the same facilities day in, day out. While it's not common, there are several ways conflict could arise. As the manager, you should seek to resolve any issues before they grow into something bigger. The culture of your working space contributes to how easily people will interact with each other. No one wants to come into a tense room and try to strike up a conversation. Even if you have to let a few people go, that's a better option for your office culture in the long run.
Provide easy access to meeting rooms
While you want people to collaborate, their work should not cause a distraction to others. Give your members easy access to meeting rooms where they can discuss their ideas. Everyone should be provided equal access, and this can be maintained using the Meeting Room 2 app. It's a scheduling and management system that helps users book meeting rooms for their work needs. It also provides an overview of the free and booked meeting room hours, so members can schedule their meetings efficiently.
Conclusion
Co-working spaces are here to stay, but members don't have to work alone. Build a community that encourages interaction, innovation, and collaboration for a better quality of work.
Explore the Meeting Room 2 app here.